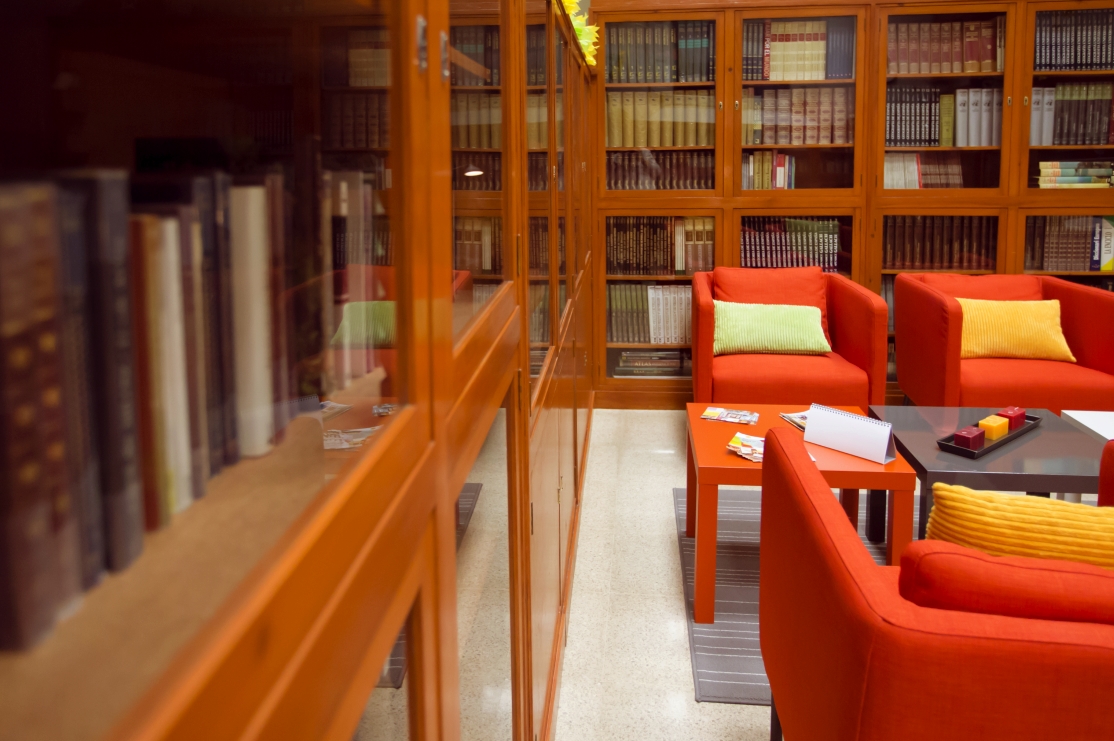 You
can
also
book
a
room
for
short
courses
Short
Stays
Conditions
Welcome to our university residence. We want you to enjoy your stay.
The Dominican Sisters of the Presentation offer life in the heart of the city, the Gothic Quarter, in a friendly, pleasant, quiet and modern environment so you feel at home while making it ideal for studying. A warm welcome is is our core value and if you stay for a meal you will enjoy some real, homemade cooking.
The Dominican Sisters of the Presentation are a Catholic religious congregation founded in 1696 by Marie Poussepin in France. Our mission field is between parish, health, school and youth. For more information, visit www.domipresen.com
Very important (only for short stays)
- The residence closes every night at 00.00 pm. and opens at 07.00 am.
- The booking includes a varied breakfast buffet, with the following schedule: - Monday through Friday from 07.00 to 09.00 hours. - Saturday, Sunday and holidays from 09.00 to 11.00 hours.
- You can reserve lunch: only non-holiday Monday through Friday at the following times: from 13.30 to 14.30. You should always notify us the previous day, the time you would like the meal.
Rules
- Each resident will receive a magnetic card or room key. In case of loss or damage, 15 euros for a replacement must be paid.
- When going out you must leave the card or key at reception.
- Each resident will set her hours without affecting the other residents or neighbours. From 11.00 pm to 8.00 am it is strictly prohibited to make noise.
- Entry can be made from 12.00 noon to 20.00 hours. On the day of departure, rooms must be vacated by 10.00 am. We have a left-luggage until 18.00 hours.
- Smoking, lighting candles and incense in the rooms or anywhere else in the residence is prohibited, according to Catalan laws. All rooms have fire detectors and therefore, in case of smoking an alarm will immediately go off.
- Bringing and consuming illegal substances and alcohol in the residence is prohibited.
- The right of expulsion is reserved for those who make the day-to-day living difficult with inappropriate behaviour, those who disobey the internal regulations or misuse the residence facilities.
Book
now